ARTHUR ANDERSON MEMORIAL
May 13, 2016 - 3:00pm

Reception following: 4:30 - 6:30pm
Church of the Ascension (Episcopal)
Fifth Avenue and 10th Street, Manhattan
We went to this same church when Arthur's wife, Alice Middleton, passed. Those who knew them are in awe with what both these love/partners-in-crime accomplished in both their lives. Arthur, too, was as much a part of the Rehearsal Club as Alice. His support of all of us as fellow actors was shown over and over--he attended events such as our caroling at the Actors Home after Alice passed, came to our Centennial in 2013, and was always such a kind and fatherly presence to us all.
Those of us who bought his book discovered what an amazing life he had (visit our website for links to both books). And yet, he was always humble, despite all the people he knew, the work he had accomplished.

We will never forget the Andersons, may they both rest in peace. We just wish there was more time to be spent with both of them.

The women of the Rehearsal Club are donating $100 to The Episcopal Actors Guild in Arthur Anderson's name.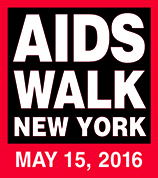 REHEARSAL CLUB TEAM
JOIN THE TEAM
We are registered as a team. Contact Dottie Belle: doxtman60@cinci.rr.com
It's not mandatory to raise $$. The walk is free, great exercise and a blast to experience with entertainment all along the way. Hope you help make it a party for us! BC/EFA continues to support our organization -- it's lovely that we can return the favor each year with this event.
MATERIAL WITNESS
written by and featuring (among others): RC Alum,
Thursday to Saturday at 7:30pm; Sunday at 2pm
First Floor Theatre | 74a East 4th Street
Adult [$18.00] & Student/Senior [$13.00]; Limited $10 tickets
In Material Witness, Spiderwoman Theater, regarded as one the most influential Native theatre companies "in the history of the country" (Oskar Eustis, Public Theater), turns their "story-weaving" dance-theatre to issues of violence against women in Indigenous communities. Weaving together the real-life experiences of a multigenerational cast that also includes Native actors from Canada, the collaborative piece celebrates courage and generates healing. Stalwarts of the downtown performance scene, Spiderwoman, cited for their "rollicking humor" by The New York Times, are marking their 40th anniversary.
Recent news from our West Coast contingent of women:


Annie O'Donnell: "I'm shooting a trailer for an interesting autobiographical film, written by and directed by Juan Pablo Di Pace, who played Jesus in the recent miniseries about the Bible. Didn't have to audition, so that was nice! On Tuesday, I worked on David Spade's hybrid improv TV show, 'Fameless.' Good to have some work!
This Tuesday night, May 17, I have a fun, but 'Don't blink' role on 'Fresh off the Boat' at 8 PM ( I think ) on ABC. I play the school secretary, so they say it may recur. Fingers crossed!

"
Melanie Mayron:
Airing on Jane the Virgin, Monday, May 16 (their final episode)
SEEKING RC ALUMS:
Glen A. Twombly connected with us via our Facebook page and is seeking Joan Beckman, a member of the Stump Town Players (summer '53). Anyone have any leads?
Also, if anyone remembers and knows where to find the following Alums:

Patti Parsons Marmer

,

Susan Thompson, Fran Hice, Zoe Terzetta,

Priscilla

Decatur

please let us know!

OTHER ALUM ACTION:
Our women continue to get hired and/or generate their own work.
OLYVE HALLMARK ABBOTT

,
one of our Cinderella writers, is already a published writer - check out her books on Amazon.com (her last book, Come Sundown, was ranked in the Top 50!) RC Alum TV performers might find TV-Live or Dead
especially fascinating.
DOTTIE BELLE
is a former Rockette, featured in the upcoming Diet Coke documentary; now runs her own business as a personal physical therapist -www.fitnessforever.biz
BETTY BIGGERS is retired, but constantly busy campaigning for her son, a Majority Leader of the Florida Senate and has just completed her first book, "Zapped by the Spirit."
JOHANN CARLO
a member of Actor's Studio, is continually writing & performing.
KATHY CONRY
continues to direct and choreograph professionally while producing projects for her ministry.
CYNTHIA DARLOW
is a member of TACT in NYC, just returned from doing Sense & Sensibility
in Storrs, CT and is already recording an audiobook!
DIANE FINDLEY is coming to Broadway again soon in Gotta Dance.
ANDREA FRIERSON
is a singer, actor, and writer living in New York City. Currently, she performs her one-woman show, "me & ella" throughout the U.S. "Like" her new Facebook page!
BETH FRITZ-LOGREA
is Artistic Director of the Logrea Dance Academy and Westchester Ballet Company. www.logreadance.com
PATRICIA HILL continues working primetime behind the camera, Marlon is her latest pilot.
LIZ HODES continues to produce & perform out of her home in NYC. Next up: State of the Union, Nov 15, 2015 Contact: lizhodes@yahoo.com
SUNNY KEYSER's daughter, Jen Halpern, casting director, also produces an annual "Rescue Men" calendar featuring men who adopt our furry friends: www.rescuemen.org
MARSHA KRAMER continues to work in LA; most recently on Modern Family
FRANCINE MANCINI
continues to perform her original music & lyrics for her rock band, "NO UTURNS."
www.nouturnsad.wix.com/rock
DIANE PHELAN,
our 2013 RC Rising Star is in "King and I."
www.dianephelan.com
GRACE KILEY's
Ongoing and Master Classes in Acting & Directing. Contact her directly at gracekiley@gmail.com
MARY JANE HOUDINA
teaches Pilates, adult jazz & tap @ 5-6-7-8 Dance Arts (Brewster, N.Y.) & @ Logrea Dance Academy (Ossining, N.Y) regularly. She continues to choreograph professionally, most recently "High Society".
LEE KELLEY
is available for coaching
MELANIE MAYRON
is actively directing; watch for her name in Pretty Little Liars, Grace & Frankie; and Jane the Virgin.
ANNIE O'DONNELL
continues to perform & can be seen in features like, Jersey Boys & The Artist while continuing to guest star regularly.
DENISE PENCE
continues to work as an actress. She is an Associate Member of Articulate Theatre Company in NYC; and her next "Business of the Buzz," at the SAG-AFTRA Conservatory will be in late May (
www.articulatetheatre.com
)
www.denisepence.com
CHERYL STEINTHAL
is a retired Rockette currently active with the Original Florida Follies (performers are 61-92 years young). She choreographed their next show, "A Brand New Day"
http://www.theoriginalfloridafollies.com
CAMERON TAYLOR
continues to work as an actress in NY - watch for her in the new film, Anesthesia, starring Glenn Close
AMANDA TREES
recently co-authored and starred as "Alice" in
Alice Are You,
based on Alice in Wonderland,
performed in Brooklyn to a sold out crowd.
Contact us with your Goings On!
Paid up member's latest news is repeated on our website: Then & Now
membership@rehearsalclubnyc.com